27 octobre 2004 1 commentaire — france, idéaux
Lettre ouverte de mon ami chuky à Comedy Central :
Hi,

I'm watching the Daily Show from France but i'm originally from Corsica. I noticed lately that Corsica wasn't on the background world map behind Jon Stewart and it seems obvious that it wasnt put on it on purpose.

From the Worldwind program that makes you see the earth from sattelites pictures you easily see corsica can be seen from space, just like sardinia which is just lower than corsica and which is on the map.
I took a picture so you can notice I'm true. http://capitainelechimp.free.fr/dailyshow.jpg

Next time you watch the show you'll notice my picture isnt a fake. Sardinia is on the map and Corsica isnt. If you are patriotic then you know how I'm feeling. Remember the american constitution was written from the Corsican constitution and you'll realise you owe us that piece of plastic on the world map.
http://capitainelechimp.free.fr/dailyshow.jpg

Thanks in advance
Clement Mallard
Clermont-Ferrand, France
27 octobre 2004 2 commentaires — foxy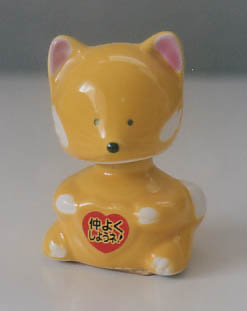 Le renard du jour.